Technical Project Manager
Summary
Immunefi is looking for a Technical Project Manager to help us increase the productivity of our internal workflows & processes.
The ideal candidate is a structured problem solver who loves to keep great accountability and organisation in the team.
A person who would thrive in this role is comfortable working in a dynamic and challenging work environment and will become a key part of our brand-new Technical Operations Team!
Role Responsibilities
Support the Immunefi teams' managers in organising daily activities and planning objectives with a strong focus on constantly improving processes and SOPs
Help the Product & Engineering managers organise the teams' work with weekly and monthly planning
Establish a regular cadence for review & feedback on multiple aspects of the teams operational work in order to define, understand and improve our processes
Support daily and weekly activities that include, but are not limited to, sprint planning, stand ups, retrospectives and post-mortems
Improve internal and cross-team SOPs and processes, and create new SOPs and processes as needed
Instill in the teams you work with effective working habits and best practices
Embrace and spread Immunefi working culture
Work alongside engineers and designers to increase productivity and create a high-quality product experience in a more effective and efficient way
Applicant Requirements
Experience working with Software Product / Engineering / Development teams in an operational capacity including analysis, definition, improvement and deployment of operational principles & best practices
Able to analyse complex problems, derive & action step-by-step plans to solve them while maintaining appreciation for rapidly changing business priorities
Able to proactively identify potential problems and areas of improvement and apply solution/improvements in a timely manner
Experience in organising and facilitating meetings such as Daily Standups and Sprint planning meetings
Experienced in the use of industry standard Project Management tools / applications 
Background in creating and rolling out Standard-Operating-Procedures (SOP) around both technical & functional content for a variety of internal audiences
A communication style which drives bi-directional, performance improvement led feedback
A personality which thrives in fast moving, highly dynamic & rapid-change focused technical environments
Strong written and verbal communication skills -  everyone here at Immunefi needs  to be able to accurately & effectively communicate on complex topics in both synchronous and asynchronous ways via written and verbal methods. It is a prerequisite for employment here that everyone is able to do this to the highest possible standard
Collaborative team player who is also an independent thinker
Exceptionally driven with an insatiable curiosity for business improvement
3+ years experience in a fast-growing software company
Please kindly let Immunefi know you applied for this position through MarsWork. It will help us to provide more updated high-quality opportunities for Web3 community.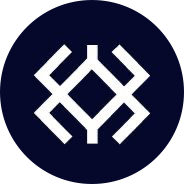 Immunefi
Tags:
remote
content
project-manager
operations
developer
engineering
defi
manager
full-time
Web3 Job Roles (Non-Tech)